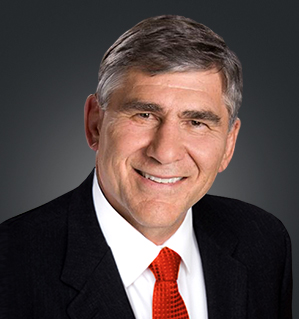 Harry A.Khasigian,
M.D. A.B. O. S., Q.M.E
American Board Certified Orthopedic Surgeon
Dr. Harry A. Khasigian is an American Board Certified Orthopedic Surgeon that specializes in Anterior approach Hip Arthroplasty, reconstruction of bones and joints for arthritis, sport injuries, or trauma of the upper and lower extremities with a sub specialty certification from ABOS in Sports Medicine.
He graduated from the University of Southern California as a Phi Beta Kappa with a B.A. in pre-medicine. He received his medical degree from USC and then spent a year as a rotating intern at the LA County-USC Medical Center, followed by four years in an Orthopedic Surgery Residency at UC Irvine/Orange County Medical Center.
Dr. Khasigian started a private practice of Orthopedic Surgery in Sacramento during 1979 and has maintained that practice to the present. He has presented papers at the Annual National Orthopedic Academy meeting and at the UCI Alumni. He has been a clinical professor at UC Davis, has served on the Board of Directors of the Arthritis Foundation and currently is the chairman of the Orthopedic Surgery Division as well as a member of various advisory boards and hospital committees. He has been certified by the State of California as a Qualified Medical Examiner. Currently he is affiliated with Methodist Hospital, Sacramento, CA and Mercy General Hospital, Sacramento, CA, and Mercy Hospital, Woodland, CA.
Presently he is involved in the Mercy Passion for Excellence Program and is a team physician at Jesuit High School. His practice is currently located at the Sacramento Methodist Hospital Campus.
Dr. Khasigian exhibits a passion for sports as well as understanding the mind set of athletes. From his college football days at USC with three Rose Bowl appearances to his rugby coaching at Jesuit High School today that has produced six national championship teams, he understands the need for an athlete to return to their sport as quickly as possible.
VA Long Beach Healthcare System


Residency , Orthopedic Surgery

Orange County Medical Center


Residency , Orthopedic Surgery

University of Southern California - LAC+USC Medical Center


Internship , Transitional Year

Keck School of Medicine of USC


Medical School
American Board of Orthopaedic Surgery


Certified in Orthopaedic Sports Medicine

American Board of Orthopaedic Surgery


Certified in Orthopaedic Surgery

CA State Medical License


Active through 2022
Super Doc, 2012
CMS Stage 1 EHR, 2013
CMS Stage 1 EHR
Body type and rotational laxity of the knee.
Khasigian, H. A., Evanski, P. M., Waugh, T. R.
I couldn't be happier with my new knee. Spent 23 years with a failed Patella Femoral Replacement and this really is a new knee and a new lease on life. I am extreemly grateful to this Doctor and his staff. After reading some of these reviews I am reminded of the lack of personal responsibility people take for themselves. The positive comments coming from positive people. The negative are a bunch of victims. Get over it. The staff is overwhelmed because of how busy they are and our governmental medlings in all things now a days is a reality that took my knee approval 10 months to get. But once I got it. There was minimal wait and the hospital staff at Methodist was very impressive. Having had 13 surgeries now I have experience. Be patient to get to a great doctor or not. Be blessed no matter what.
Dr. Khasagian is an awesome surgeon. These outlandish negative reviews are from crazy people (in my opinion). I showed up for surgery and the prep team and nurse (not associated with him or his office) told me that I am in good hands and he is one of the very best surgeons. I had him for an ORIF shoulder surgery with a rotator cuff tear and he did a great job back in May 2018. Very confident and very good and experienced for these surgeries. The office staff is oftentimes overwhelmed from the shear volume of patients so just be patient and follow up and stay on top of things while waiting to get your referral or procedure approved. As you know the admin side of the healthcare industry is about as inefficient as it gets these days with lots of paperwork pushing. That being said, I highly recommend Dr. Khasagian if you need an ORIF surgery and rotator cuff repair. More than happy with the results. He's old school and a straight shooter but he's on the cutting edge with surgical procedures.
I was so shocked reading these negative reviewd of Dr. Khasigian. He was my surgeon that did total knee replacement surgery on on both of my knees. Amazing experience pre and post surgery. Great staff. He's grest!